Well, here we are smack dab in the middle of autumn and I can't seem to get enough of pumpkin patches (we went again this weekend), hayrides (two more this weekend), and fall-scented candles (the delicious aroma of vanilla bean permeates my kitchen as I type).
So, when the ladies over at Just Be Enough asked us to list five things that make us smile for this week's Be Enough Me, I knew I had to go with a Fall-themed post…
And that I wouldn't be able to limit myself to just five things.
Because the truth is, Fall is by far my favorite season – and I could list 50 reasons why. But for the sake of brevity, I'll reign it in.
So instead, here are ten things about Fall that make me smile.
______________________________________________________________________________
10. Cool, crisp, sunny Fall days that call out for a hike:

 Harpers Ferry, WV, as seen from the cliffs of Maryland Heights
9. Dark and rainy Fall days that call out for me to tackle a home project… or maybe just curl up on the couch with a cup of hot tea and a good book.
8. Starbucks Chai Lattes:
In all honesty, I drink chai lattes (grande, non-fat, no water, extra hot, thankyouverymuch) year-round – even on the hottest of the dog days of summer. But that spicy sweetness always tastes best in the Fall.
7. Experiencing Halloween as a parent:
The world, I feel, is comprised of two types of people: Those who love Halloween… and those who consider it merely meh.
I've always fallen among the latter. Yes, even as a kid.
But two years ago, at 36 weeks pregnant, I suddenly had an overwhelming desire to "dress up" my baby bump. Which is how Lil' Bit's very first Halloween costume – in utero – came to be a basketball, with me as the net and Hubs as Carmelo Anthony, circa 2003. Playful… and also kind of dirty.
Then last year, I dressed up Lil' Bit as Raggedy Ann in an adorable costume that I found online but fooled everyone into believing I'd made myself. As you can see, she was thrilled.
In short, now that I have a child of my own, I approach Halloween with…well, a sort of child-like glee.
6. Thanksgiving mornings spent curled up on the couch in my jammies watching the Macy's Thanksgiving Day Parade – my favorite parts being The Rockettes and the arrival of Santa Claus at the end to usher in the Christmas season.
5. Pumpkin-flavored anything:
4. Fall foliage:
3. Football!
Especially Hokie football. Preferably viewed from Lane Stadium in Blacksburg, VA, on one of the aforementioned cool, crisp fall days while sipping an $8 Coke mixed with an airplane bottle of Captain Morgan's spiced rum that I smuggled in down my pants. Ah, the good 'ol days…

VT vs. Boston College, November 1999. I was there. And yes, the sky really looked like that.
2. Fall family fun:
And on that note…
1. Denim overalls made just for little people. Because it just doesn't get any cuter.
What about Fall makes you smile?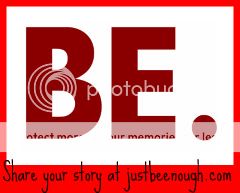 Image Sources: Starbucks.com (chai); Janet Mayer/PR Photos, exposay.com (Santa Claus); Sweet Pea's Kitchen (pumpkin scones), Village Candle (pumpkin spice candle); Tete-a-Tete (Pumpkin Ginger tea by Republic of Tea); Mel's Kitchen Cafe (pumpkin roll); Hokiesports.com (Lane Stadium)